pharmaphorum editor in chief Jonah Comstock takes on the Health Innovators series with a conversation with Amy Bucher, vice president of behavioural design at Lirio and author of "Engaged: Designing for Behavior Change".
Beyond patient engagement and patient activation is the idea of behaviour science and designing for effective behaviour change. Amy has spent her career engaging with these ideas and exploring their applications in the healthcare space.
Here, she reflects on some of the work she's done and the lessons she's learned and offers some concrete advice to leaders in the pharma space on not just engaging and listening to patients, but also designing processes that really work for them and encourage them to work with pharma to make real change in their lives.
Amy and Jonah discuss motivation, access and equity, the role of digital technology, provider trust, and behaviour change challenges in the clinical trial space.
Check out the video below to learn from Amy's expertise about some dos, don'ts, and general insights on this crucial component to effective digital innovation.
[embedded content]
About the interviewee
Amy Bucher literally wrote the book on designing for behavior change. She is in demand as an authoritative voice on behavior change for better health, and is a frequent speaker at healthcare, behavior change, and user experience events where she talks about motivation, engagement, and product design. Amy heads Lirio's behavioral research and design initiatives, and leads a team of behavioral scientists and designers with diverse backgrounds and interests to deliver solutions that drive better health outcomes.
About the author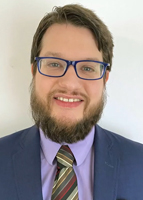 Jonah Comstock, editor in chief pharmaphorum (moderator), is a veteran digital health journalist, Jonah was an early hire at MobiHealthNews and most recently led editorial efforts at HIMSS Media.

This post was originally published on Source Link